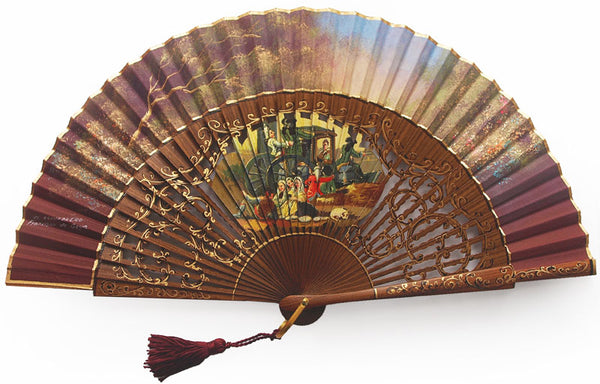 Classic Hand Fan CB303
---
Size: Handbag.
Background colors: Burgundy and Rosewood.
L
ength (when closed): 23 cm (9 ¼ inches)
Width (when unfold): 42 cm (16 ½ inches)
Height (when unfold): 23 cm (9 ¼ inches)

Ribbing: High quality rosewood, nicely polished, pierced and hand painted.
Leaf: Durable cotton fabric, hand painted.
Decoration: Astonishing hand fan reproducing El Cacharrero by Francisco de Goya, one of the most famous Spanish painters of all times. More than a hand fan, this is a piece of art itself. Beautifully pierced and hand painted. With metal hanging loop and a beautiful burgundy tassel. See the detail images below. This folding fan is presented in a wood box.
This fan snap opens and shuts with very smooth movement and nice sound.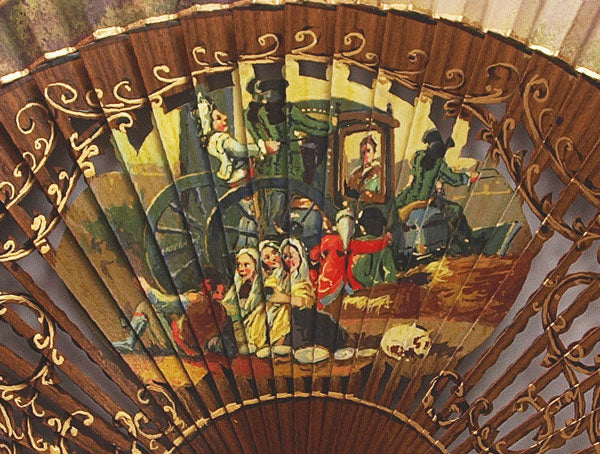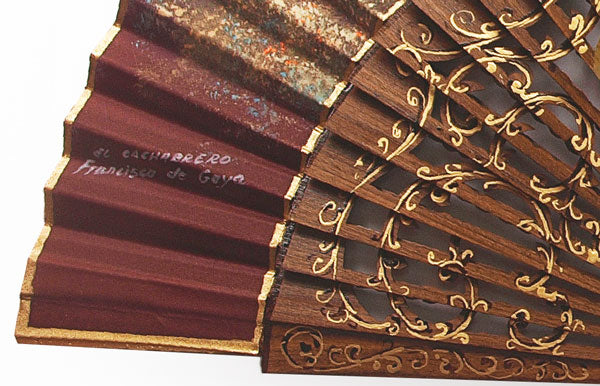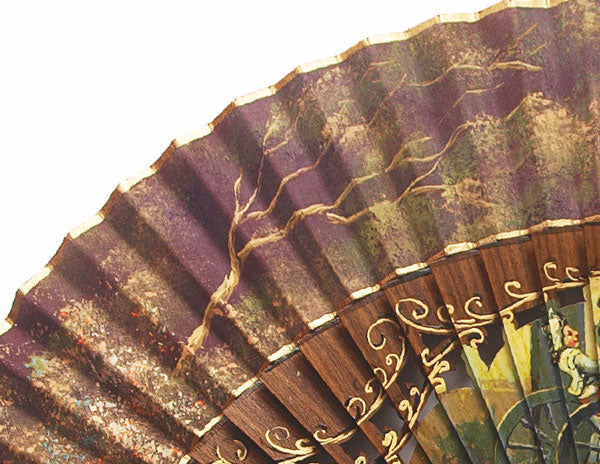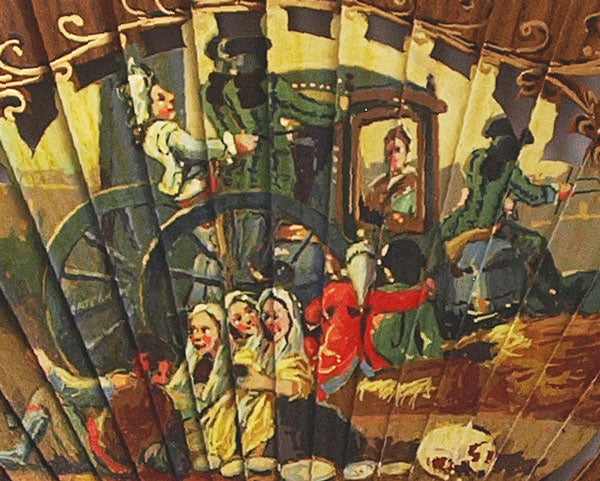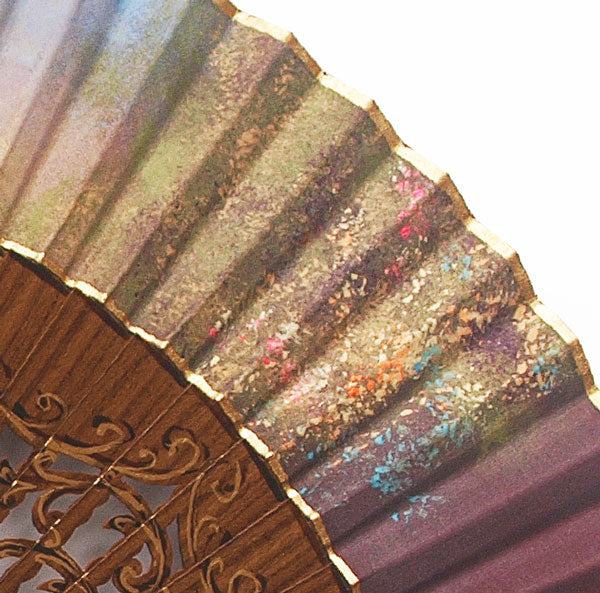 ---
Share this Product
---
---